Working at Candeo Creative, I have not only learned a lot about working as a communication specialist, but also about the do's and don'ts of agency life. I have compiled a list of reminders for anyone working in a marketing agency or any related field.
1. Do ask questions
I can't count the number of questions I asked when I first started interning at Candeo Creative! This leads me to my first "Do": ask questions! If you don't ask questions, you're only hurting yourself and potentially the agency and client. Even if the question is, "Where's the bathroom?" or "Can you explain this project a little more for me?" If you don't ask where the bathroom is, you're only making yourself miserable, and if you don't ask for more instructions, you won't be able to give your work 100%. In short, it's good to ask questions!
(giphy.com)
2. Don't take criticism personally
The world is full of critics, in and outside of the workplace. At first, it may bring you down, but don't let it! The best thing you can do is not take it personally, because you are not being targeted. Working in an agency, there will always be difference of opinions, and that's not a bad thing! You want different opinions because that's how you make your work different and creative. If someone doesn't like your work, don't take it personally. Instead, understand the different point of view and grow from it, which leads me to my next "Do."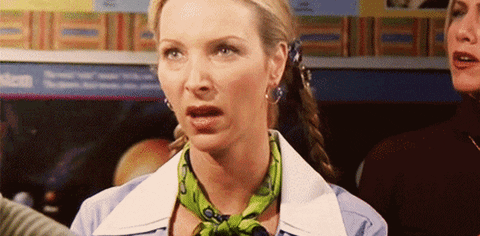 (giphy.com)
3. Do learn from your mistakes
Always learn from your mistakes! Everybody makes mistakes, and it's ok! How else are you supposed to learn? Whenever I make a mistake with my writing, I use it as an opportunity to learn more about AP Style and make sure to know better next time. Rules are always changing, so it's good to stay up to date to prevent errors in the future. Mistakes teach you about your company's, coworkers' and clients' project expectations. Plus, mistakes help you learn the agency's role in clients' marketing.

4. Don't be afraid to step outside of your comfort zone
Stepping out of your comfort zone is so important. Trust me, it's scary sometimes, but you just have to do it! When you don't know anybody, it's hard to put yourself out there and get to know the people around you. However, once you take that first scary step, you will thank yourself. Stepping outside of your comfort zone allows you to grow as an individual and get to know coworkers and clients. As the famous quote says, "great things never came from comfort zones," and that couldn't be more accurate.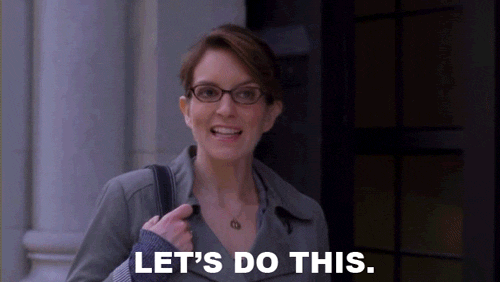 (giphy.com)
Do you have your own do's and don'ts list?